Welcome

Welcome to the Ikkitousen Wiki
This wiki is dedicated to the source and updates, to all things concerning the work of Yuji Shiozaki's own Ikkitousen story, manga, and Anime! anyone can edit
189 articles since January 2009
Story
Ikkitousen is loosely based on the ancient Chinese light novel, Romance of the three Kingdoms, following the adventures of Hakufu Sonsaku, the main heroine of Ikkitousen. The story starts with Hakufu going to school being practically forced to be someone she is not, having to attend flower arranging class and failing miserably at it. She is then met with her first actual fighter, who she follows outside. She is able to defeat the fighter quite easily, causing her mother to transfer her to Nanyo, where she meets a wide assortment of other fighters, both big and small. This in turn sparks the story of the young buxom heroine who wants to be the top ranked fighter, having no actual knowledge of her actions being controlled by fate itself.
What's new on Ikkitousen Wiki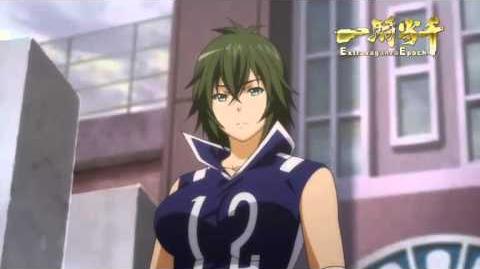 New Ikkitousen Promo video for the upcoming OVA. Watch and enjoy as another Ikkitousen tale unfolds. Who are these new characters? Are all of them good or bad? And what will happen to our buxom heroine, Hakufu, and her friends.
Featured article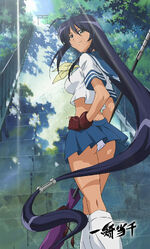 Unchou Kan-u initially appears in two episodes to fight with both Ryomou and Hakufu (including Hakufu in dragon mode). Kan-u's overconfidence led to her arm being broken by Ryomou. She then gets serious and beats Ryomou using only her legs and still manages to win a second fight against Hakufu while she was in her dragon state. Kanu was expected to win the Toushi tournament before she unexpectedly forfeits after her fight against Hakufu.
Poll
Affiliates